Join us from 1:00 – 4:00 on the second Sunday each month to hear exceptional live music at different locations on the Bristol Trail Network.
6/11: Va et Vient (trio) on High School Trail
7/9: Daddy Longlegs trio on Coffin Loop
8/13: Caleb Elder (duo or trio) on Dump Trail
9/10: Tim McKenzie (solo) on Basin Street Trail
10/8: Rodrigo Placencia (solo) on Business Park Loop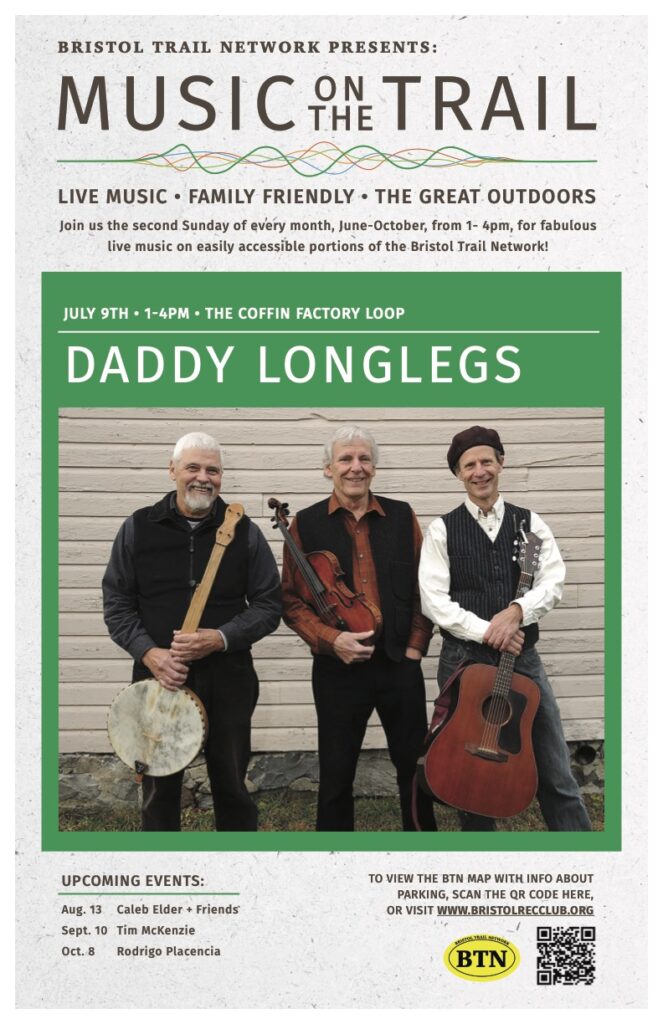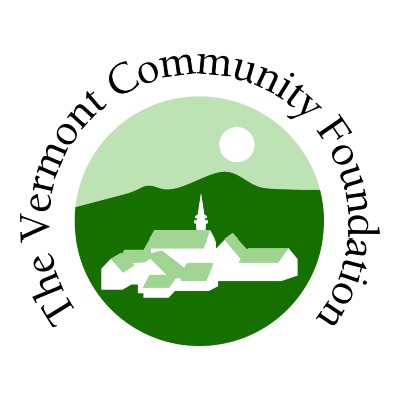 There will be signs for "MUSIC!" at entry points to the trail. Look for a small white tent; that's where the musicians will set up. Bring a chair or stool if you wish to sit and listen, or simply pause while hiking the trail. This is a relaxed, family friendly, social, and joyful series which will feature local musicians – we have so much talent in Addison County! Thank you to our Music on the Trail team for pulling this together: David Gusakov, Anne Wallace, and Katherine Fanelli. Thank you to Rebekah Everest for the poster design. And thank you to Vermont Community Foundation (Spark Grant) for funding.
For more information about the Bristol Trail Network, contact Trail Coordinator Porter Knight