2023 Artist-in-Residence
Join us from 10:00-12:00 on the first Saturday of each month for Art on the Trail, a FREE gathering to explore the world of nature and art journaling with BTN Artist-in-Residence Charon Henning. Save the dates: 6/3, 7/8* (second Saturday due to 4th of July activities), 8/5, 9/9* (second Saturday due to travel for work), 10/7, 11/4 and 12/2.
Each month we will explore foundation skills as well as more advanced techniques for starting and maintaining a nature journal. This is a fantastic way to connect with nature in Bristol and slow down as you spend time on the trail, closely observing the wonders that are all around you. We will have some materials to share but we recommend that you bring a sketchbook with pens and/or pencils to begin your journal.
The event is free but please email Charon directly to register (oddangelllc@gmail.com). Meeting sites and areas of focus for each month will be announced through the BTN mailing list and Front Porch Forum. We look forward to getting outside and sketching with you!
2020 Land Arts Exhibition
Visit the Mt. Abraham Land Art Exhibition on the Bristol Trail Network, open to the public from October 11-25. The artwork celebrates our connections to place and to the community where our school is situated.
Seventh-grade students of Mt Abe created the exhibitions with guidance from landscape architect and teaching artist Claire Tebbs. I hope many of you will take the opportunity to get out and see these beautiful works of art. Please spread the word and bring your friends!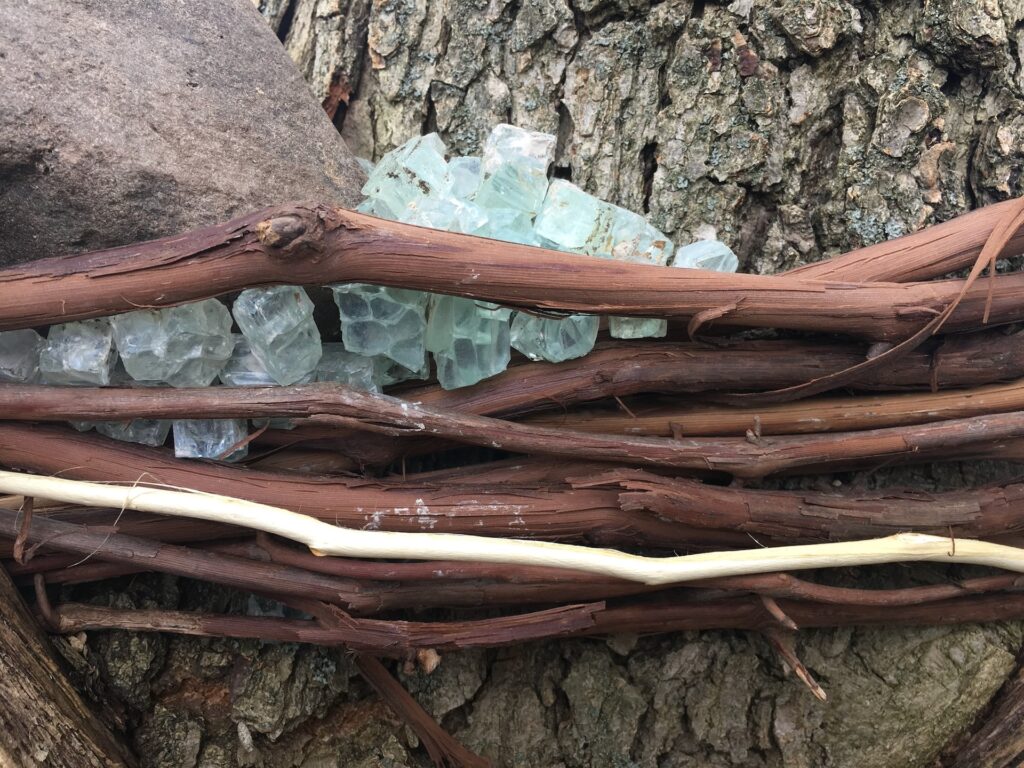 Thanks to the Five Town Friends of the Arts and the VT Arts Council for funding the project and the assistance of Art on Main and the Bristol Trail Network.
Please visit this site to read the artist statements and see photos of their installations: